Book your event at the TV tower.
World-famous, historical architecture and a unique view:
The TV Tower is a unique event location in every respect.
Whether for 20 or 200 people, we create a perfect, stylish ambience for your event and make company parties, receptions, banquets, weddings, birthdays, Christmas parties and other festivities an unforgettable experience for you and your guests.
We will be happy to prepare an individual offer and advise you on how to put your wishes into practice.
Whether breakfast or lunch, coffee and cake or dinner: Our varied menu allows you to put together multi-course, individual menus. Choose what is perfect for your celebration. In the evenings there is often live piano music under a starry sky – including a breath-taking 360° view.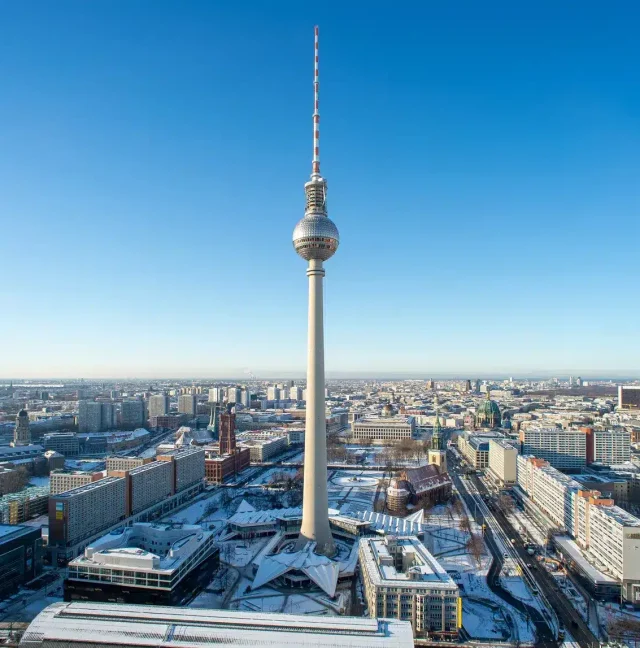 Welcome your guests in a relaxed setting at the foot of the TV Tower, surrounded by a unique architecture. This area in the upper foyer of the entrance area is the ideal meeting point for a champagne or cocktail reception, for product presentations or events with up to 200 people.
At a glance:
Ideal for receptions, presentations, product presentations before you head to the top of the Berlin TV Tower
After the reception, your guests will be taken up to the observation deck or to the restaurant.
Observation deck and bar 203m
After only 40 seconds lift ride you and your guests arrive directly at the observation deck and Berlin's highest bar. The 60 surrounding panorama windows offer a magnificent view over the whole of Berlin.
The perfect Berlin overview:
At a glance:
Suitable for receptions, get-togethers, after-work meetings, weddings, panel discussions or press conferences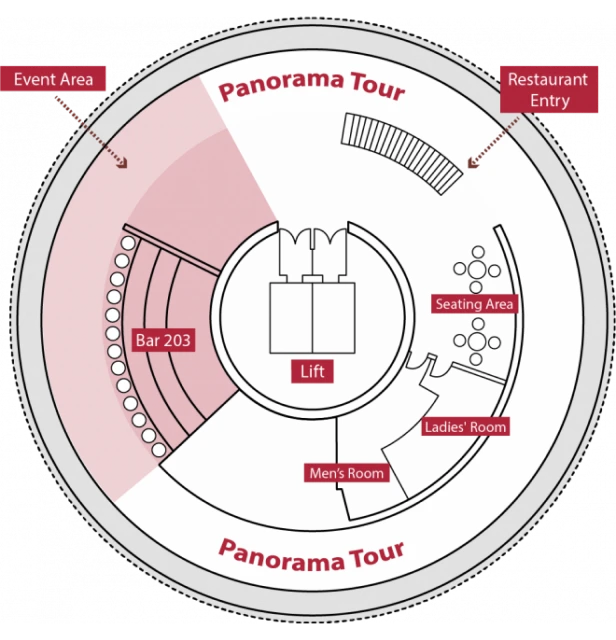 Sphere restaurant at 207 meters height
High above the roofs of the capital is the revolving Sphere restaurant. Its extraordinary feature: the restaurant revolves around its own axis. The mix of modern design and retro chic, a "starry sky" on the ceiling and musical accompaniment on the piano create the very special flair in this unique restaurant.
Culinary "city tour" 207 m above Berlin:
At a glance:
Suitable for corporate parties, business lunches, banquets, Christmas parties, supporting programmes for trade fairs and congresses, private parties, exclusive dinners, wedding dinners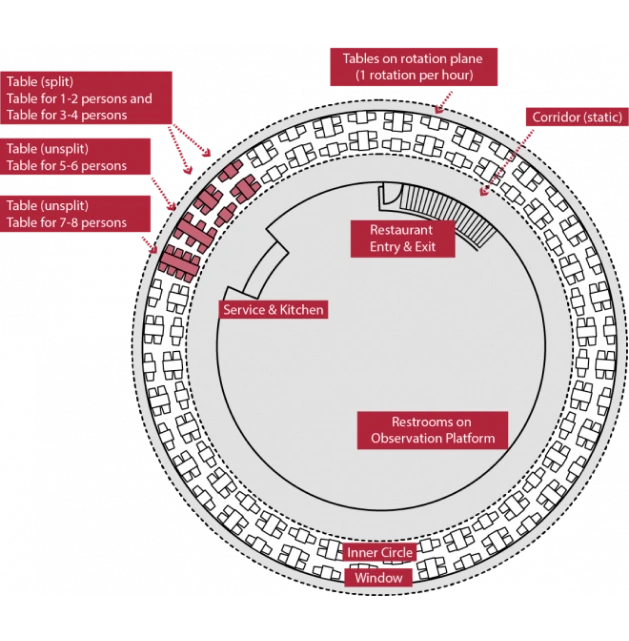 FINE DINING AT SPHERE RESTAURANT
Experience a dining adventure like no other by making a reservation at Sphere restaurant in the Berlin TV Tower.