A MUST-SEE
BERLIN
EXPERIENCE
Welcome to the Berlin TV Tower. Discover Berlin's breathtaking views from the highest point in the city!
EXPLORE BERLIN
FROM NEW HEIGHTS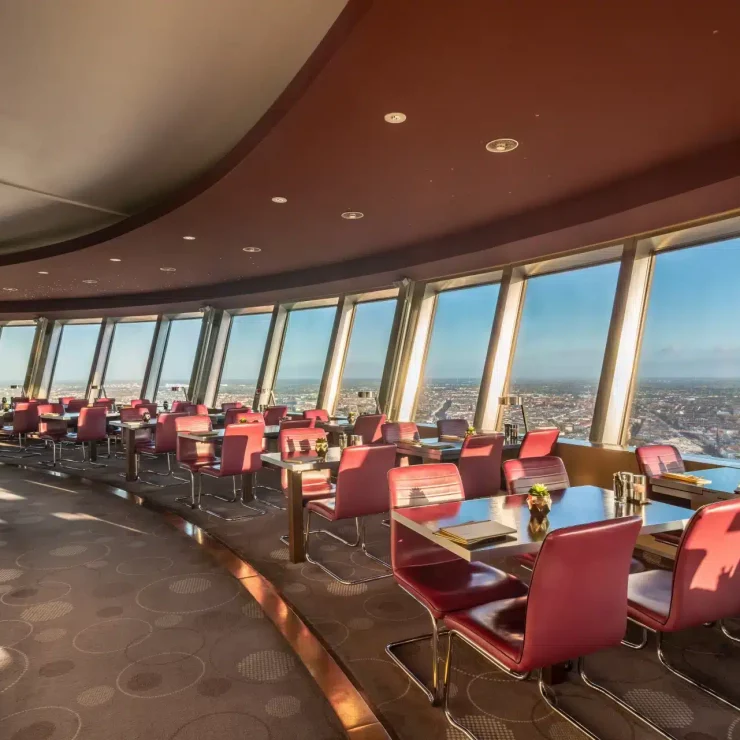 Experience a culinary journey through 50 years of Berlin in the revolving restaurant Sphere in the Berlin TV Tower.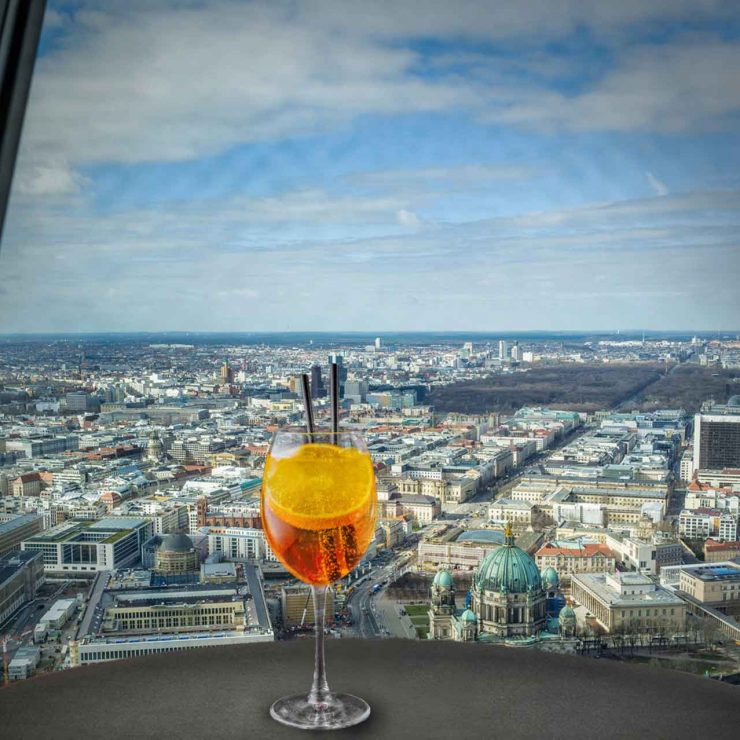 Experience breathtaking views from a height of 203 meters on the viewing floor and in Sphere Bar of the Berlin TV Tower.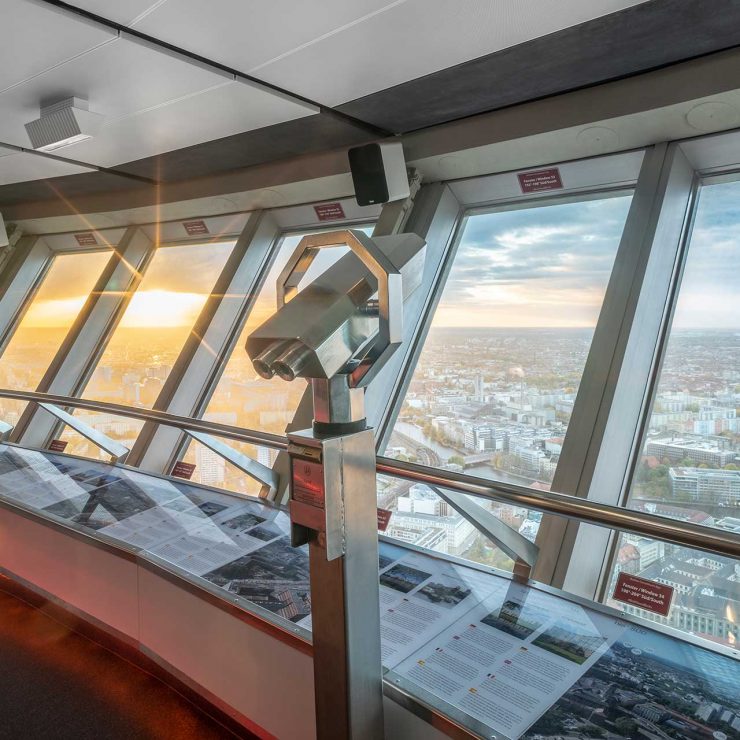 Thanks to the TV Tower's central location in Berlin, it offers a unique 360 degree panoramic view over the skyline.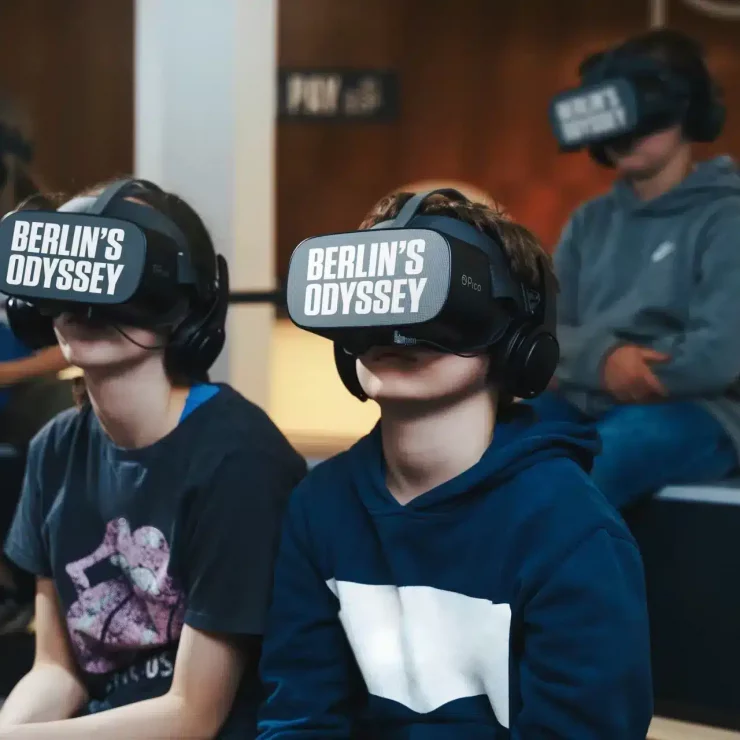 A virtual reality journey spanning nine centuries. The innovative VR experience features hyper-realistic animations.
Buy a ticket to get 360° panoramic views of Berlin from the highest point in the city.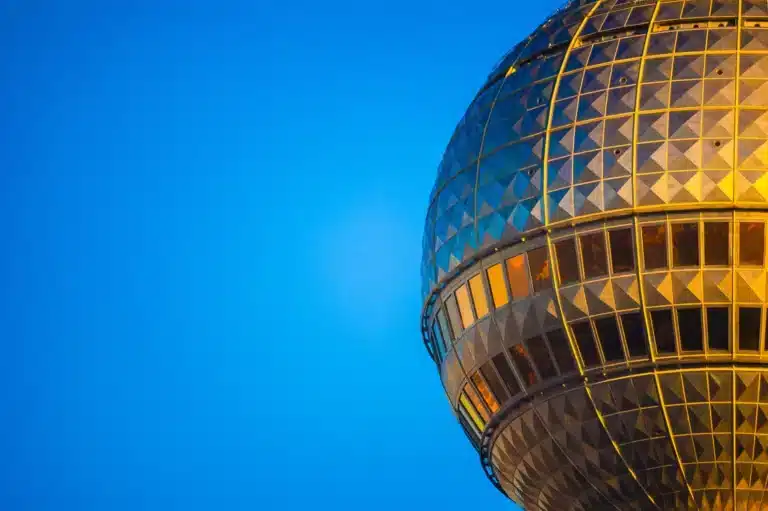 Admission + VR + Aperol Spritz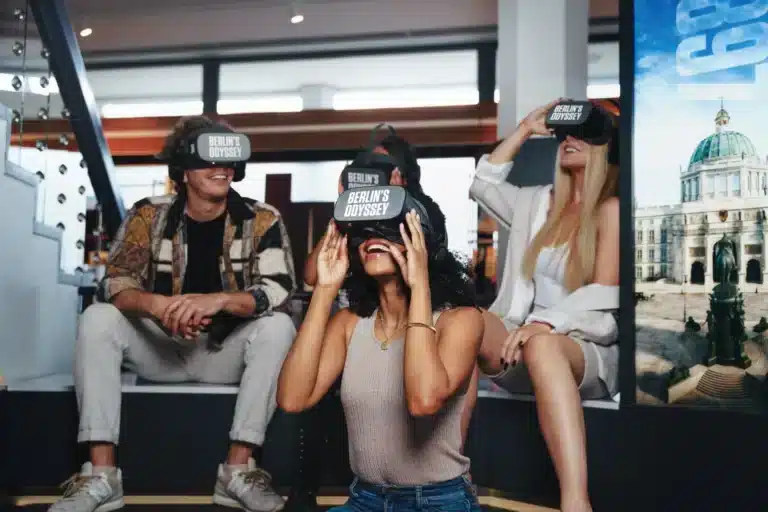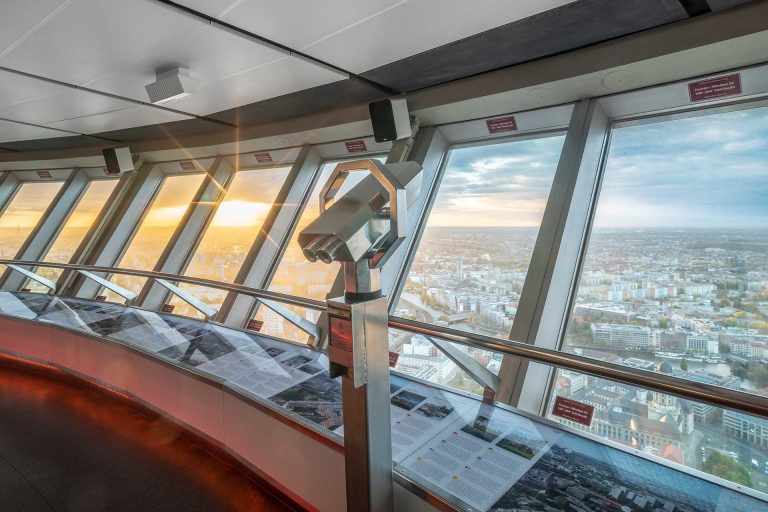 For the first time, Berliners, Germans, and international visitors alike can discover the history of Berlin in stunning virtual reality.
PGRpdiBjbGFzcz0iX2JybGJzLWZsdWlkLXdpZHRoLXZpZGVvLXdyYXBwZXIiPjxpZnJhbWUgdGl0bGU9IkJlcmxpbiYjMDM5O3MgT2R5c3NleSAtIFRoZSBCZXJsaW5lciBGZXJuc2VodHVybSBEaXNjb3ZlcnkiIHdpZHRoPSI4MDAiIGhlaWdodD0iNDUwIiBzcmM9Imh0dHBzOi8vd3d3LnlvdXR1YmUtbm9jb29raWUuY29tL2VtYmVkL1pORkFOZS1CTERZP2ZlYXR1cmU9b2VtYmVkJnJlbD0wJmVuYWJsZWpzYXBpPTEmb3JpZ2luPWh0dHBzJTI1M0ElMjUyRiUyNTJGdHYtdHVybS5kZSZjb250cm9scz0xIiBmcmFtZWJvcmRlcj0iMCIgYWxsb3c9ImFjY2VsZXJvbWV0ZXI7IGF1dG9wbGF5OyBjbGlwYm9hcmQtd3JpdGU7IGVuY3J5cHRlZC1tZWRpYTsgZ3lyb3Njb3BlOyBwaWN0dXJlLWluLXBpY3R1cmU7IHdlYi1zaGFyZSIgYWxsb3dmdWxsc2NyZWVuPjwvaWZyYW1lPjwvZGl2Pg==
 "The Berlin TV Tower is an absolute must-see! Great view, friendly staff and the best way to experience Berlin from above. We would recommend buying tickets online, it just makes everything so quick and easy!"
"Hovering over Berlin like a bird – that's how you feel in the TV Tower, really cool and simply incomparable. The perfect photo spot!"
 "A visit to the TV Tower is like a time travel through Berlin's history. A breathtaking view and interesting information about the city make it an unforgettable experience. Online tickets make admission a breeze."