BERLIN'S ODYSSEY is a virtual reality journey spanning nine centuries! The innovative VR-experience features amazing historical reconstructions and hyper-realistic animation over the course of 15 breathtaking minutes. The newly renovated TV Tower provides visitors with a unique and totally innovative way to tell the story of Berlin and its iconic tower.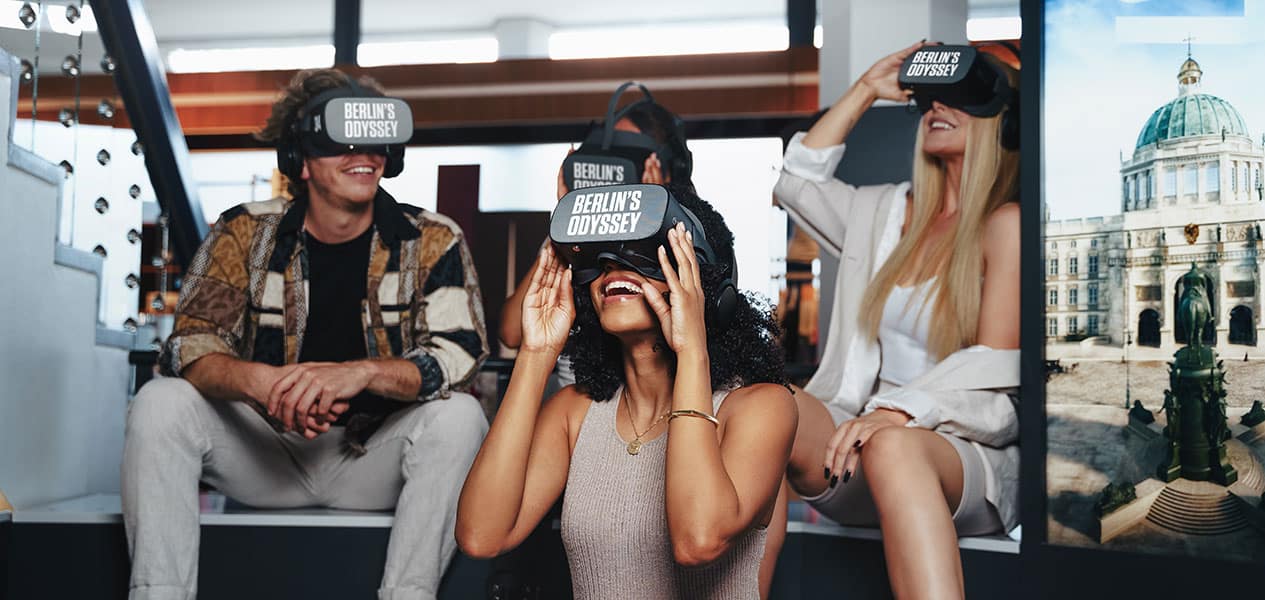 For the first time, Berliners, Germans, and international visitors alike can discover the history of Berlin in stunning virtual reality. Wearing their headsets, guests begin their virtual trip by flying over the German capital and watching it evolve from the middle-ages, to the Empire, to the divided Berlin, and finally the city in its present form.
The short film that follows is the result of extensive historical research and meticulous motion capture modeling. This surprising and moving experience is a combination of realistic 3D reconstructions and selected video and photo archives. It is accessible in German and English and appropriate for children 6 years of age and up.
Tickets are available now!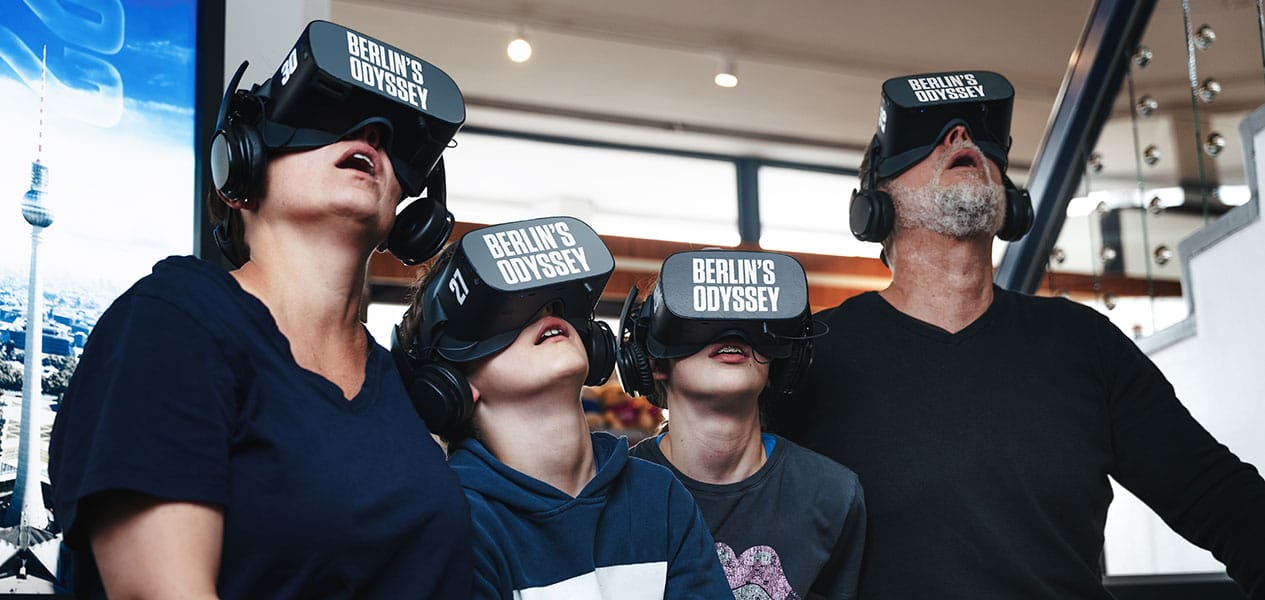 Pricing:
Combination Ticket
Includes Observation Deck admission and Berlin's Odyssey VR Experience
Adult: 28,50
Youth: 18,50
VR Experience Alone
Adult: 8,50
Youth: 6,50
More